I would like to get the "ball rolling" back on my MAry KAy sales. (Now that I live in a home and have space and more time available!)
I would love some

help

as I need to order a significant amount of product to get back in the game.


I'd love to offer all products on a 25% off basis! Can you help me out?
For example:
The new $18 mineral foundation for only $14!!
--the price of the original foundations!!
GO ahead and check out the website.
MAry KAy
Then email me with what you wish.
rachelashmore@gmail.com
I will gladly send all sorts of
free samples
along with your order.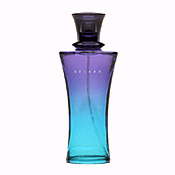 I will be
giving away
a bottle of Belara perfume (a $34 value!) or Velocity fragrance (you choose)to one random person that orders. You could order the least expensive item and still win!!! You can let any one you know of this
give away
. Please send me your wish list by Monday, March 10!!
THANK YOU,
Rachel Joy..... an Independent beauty consultant...yes ...
PS. my favorite MK product is the
Mint Bliss Energizing lotion for feet and legs!
!!..mmm.......